Radish grows in different varieties that vary in shape and colour (white, red, black) and have slightly different flavours. The best known in Germany is the white radish. Its mustard oils give radish a hot, peppery flavour, similar to round radishes.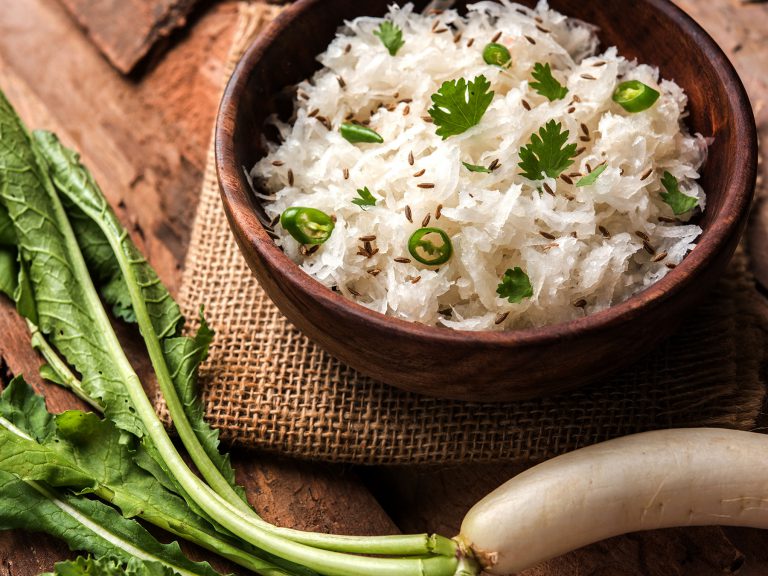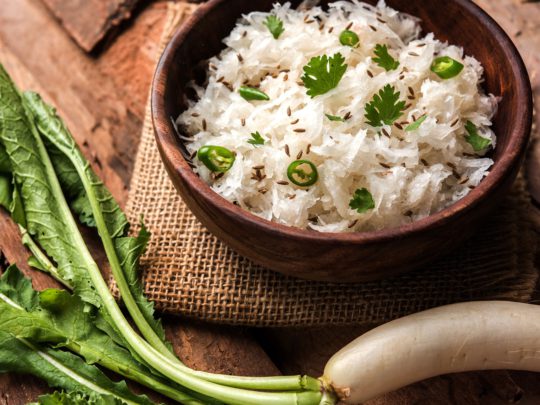 Radish white – fresh from Pfalzmarkt
Use
Radish can be prepared and used in many different ways. Mixed with other types of vegetable such as cucumber and round radishes and seasoned with salt and pepper, it makes a tasty salad. Refined with a marinade of vinegar, oil, sugar and pepper, the radish is a healthy alternative.
Storage
Radish should be stored in a cool place for three to five days. It will keep for longer if wrapped in a damp towel. The leaves are best removed before storing.