Red radish is savoury and aromatic and the mustard oils it contains make it pleasantly peppery. The skin is red but the flesh is white.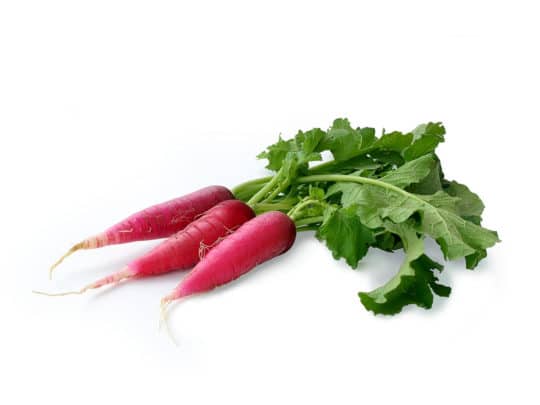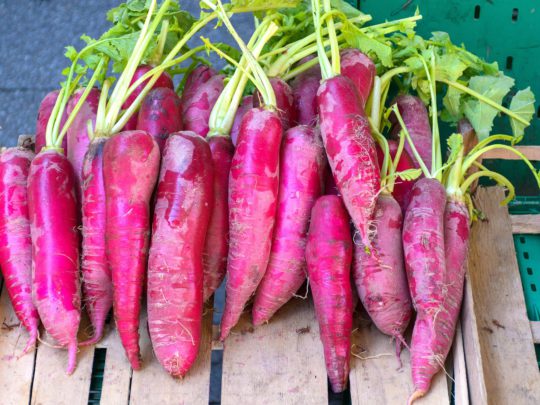 Radish red – Fresh from Pfalzmarkt
Cultivation & harvest
Loose soil and an open sunny position represent the optimal growing conditions for red radish.
Use
Like the white varieties, red radish is best suited for thinly slicing fresh into salads.
Storage
The red radish can be stored in a cool place for a few days. It is important to remove the leaves for this purpose. Then the radish can be stored in the refrigerator for up to 5 days. This storage period can be extended by wrapping the radish in a damp tea towel.