Jerusalem artichoke, also known as sunchoke, is a tuber that can be red, purplish-red, beige-white or white and can be either long or round. Jerusalem artichoke is extremely nutritious.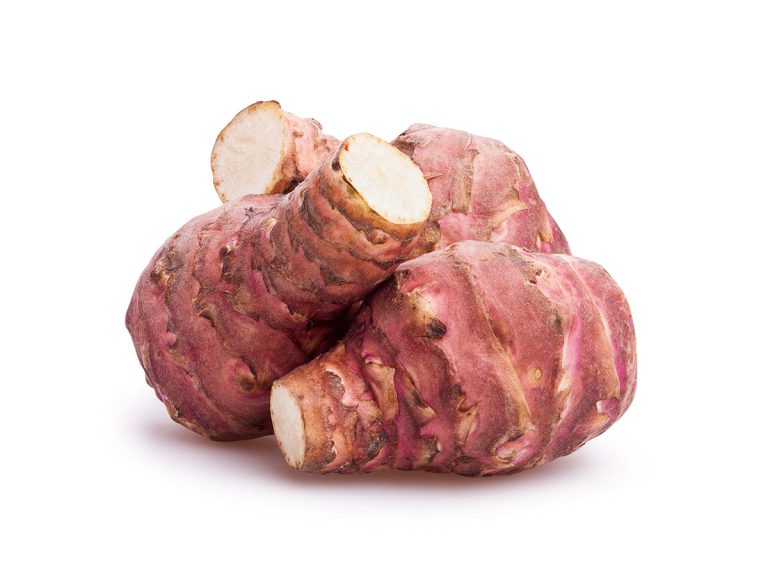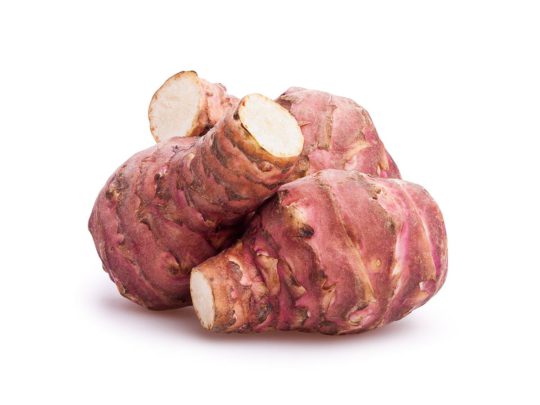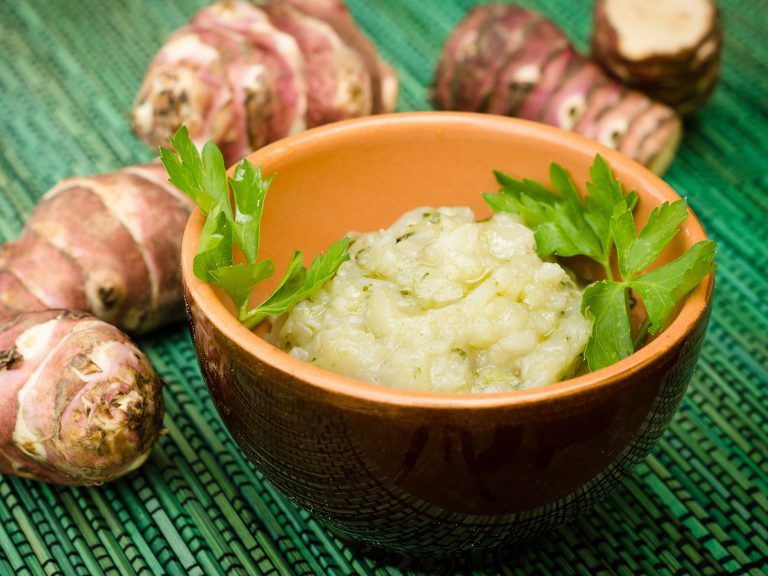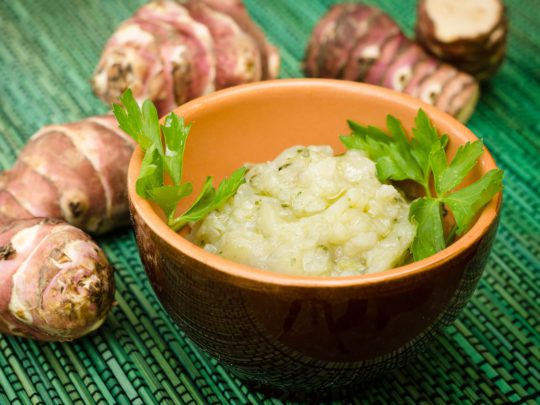 Jerusalem artichoke – Fresh from Pfalzmarkt
Cultivation & harvest
Jerusalem artichoke is quite uncomplicated in cultivation and is content with many conditions. However, it prefers a loose, humus soil in sunny places. However, the plant also grows in semi-shady places.
Use
The tuber can be eaten raw, for example grated in a salad, but also steamed, fried or baked. Boiling is not recommended, as this gives the vegetable a very dull flavour.
Storage
Jerusalem artichokes should be stored in a cool, dry place, preferably in a cellar. They keep in the fridge for a maximum of two weeks.