The Turban pumpkin is a red squash with a pleasant savoury-sweet flavour. During the growth phase, the base of the flower forms a ring around which the actual flesh then grows. Because of its tough skin, the Turban pumpkin is difficult to cut. The pumpkin is perfect for stuffing, though. The cap can be cut off and it can be filled with vegetables or meat and baked in the oven.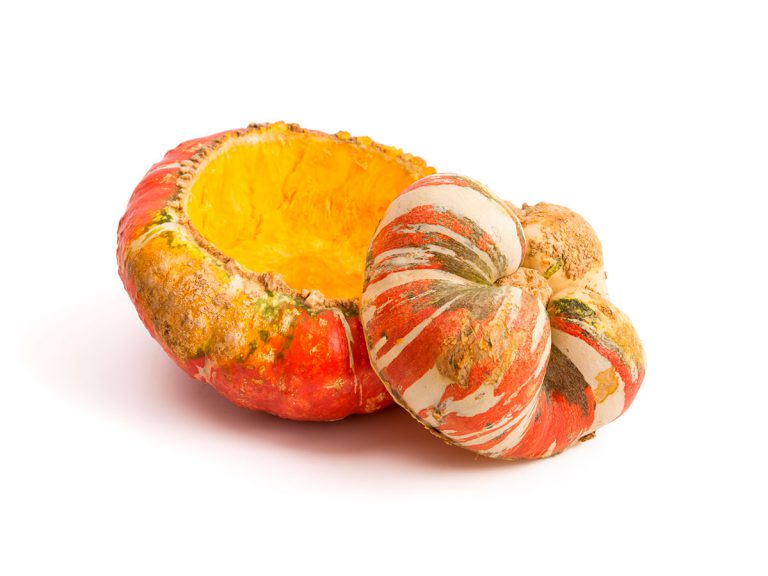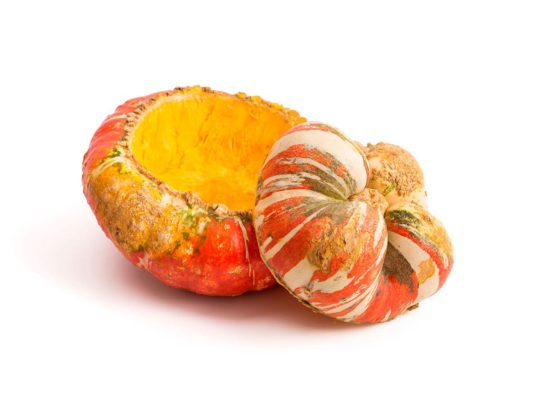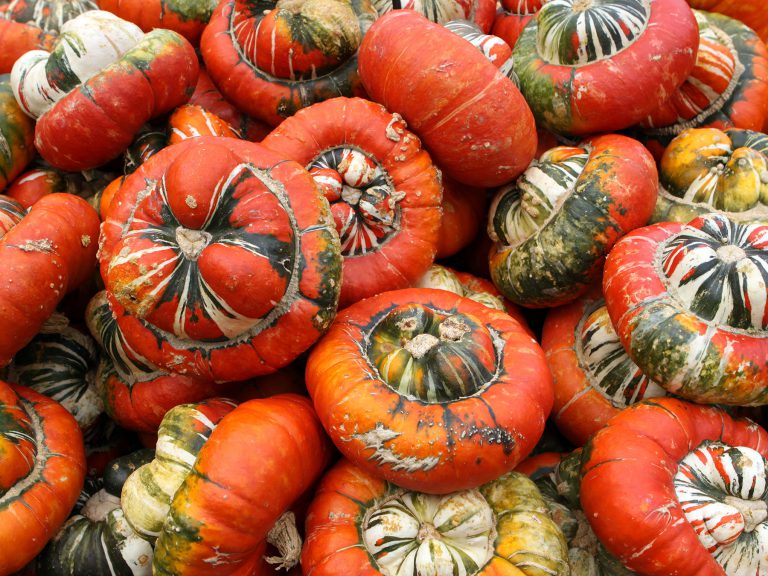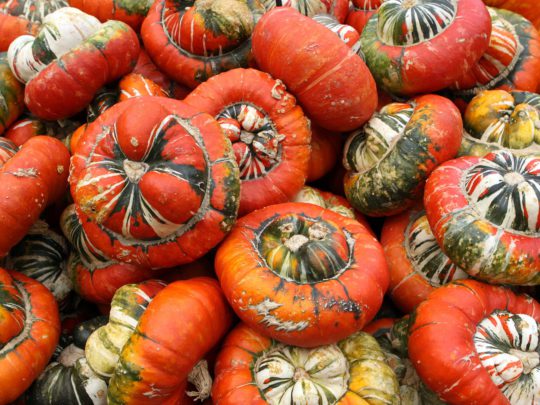 Turban pumpkin – Fresh from Pfalzmarkt
Cultivation & harvest
For the cultivation of the Turban pumpkin is chosen site as warm and sunny as possible. The soil should be rich in humus and nutrients, permeable and well loosened. Bishop's cap pumpkin is harvested between July and November.
Use
The turban pumpkin is characterized by a sweet nutty flavor. While the peel and or upper part of the pumpkin is not suitable for consumption, the flesh can be used in many ways in the kitchen.
In addition to soups and stews, the pumpkin can also be ideally processed in salads, casseroles as puree.
Storage
The turban pumpkin keeps in the refrigerator for 3 to 4 months, at a constant temperature of 5 – 7 °C.