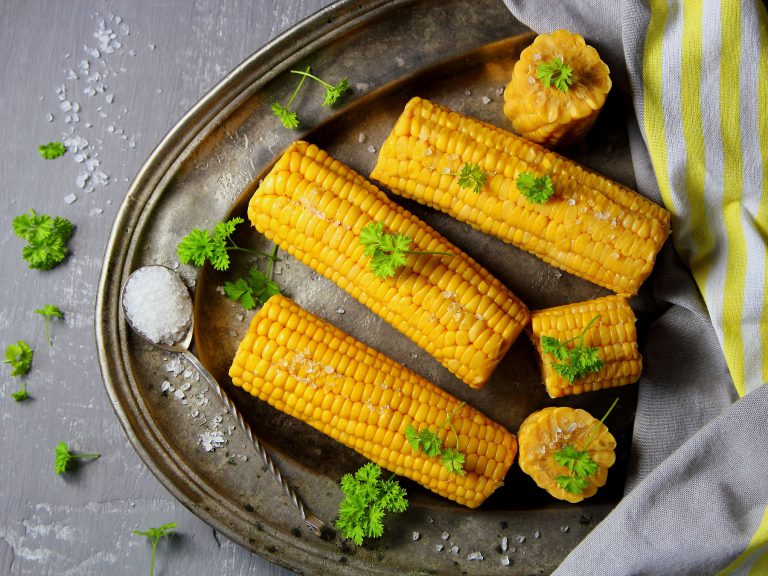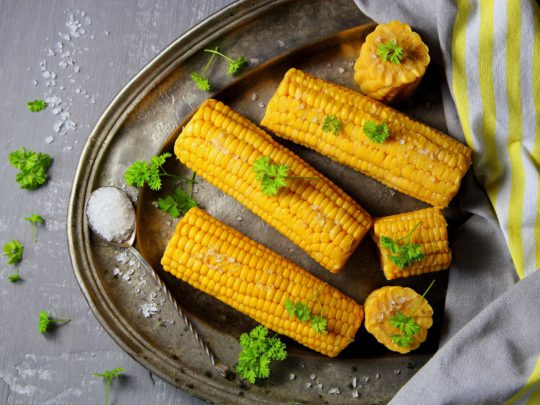 Sweetcorn – Fresh from Pfalzmarkt
Cultivation & harvest
Sweet corn is a particularly heat-loving plant that thrives on loose humus-rich soil. For a high-yielding harvest, the soil should have a good nutrient and water storage capacity.
Use
Sweetcorn is ideal for barbecuing but can also be cooked in soups, used as a topping for pastry dishes or in salads.
Storage
Corn cobs should be eaten soon after purchase. The vegetable keeps for up to a week in the fridge. As it quickly looses sugar after harvesting, however, the vegetable should be eaten quickly.