The Spaghetti pumpkin is a cylindrical squash. The skin bears coloured stripes. The flesh is pale yellow and has a fibrous consistency. It forms spaghetti-like threads that break down into individual "strings" after cooking. This variety of pumpkin has a very mild flavour similar to courgette.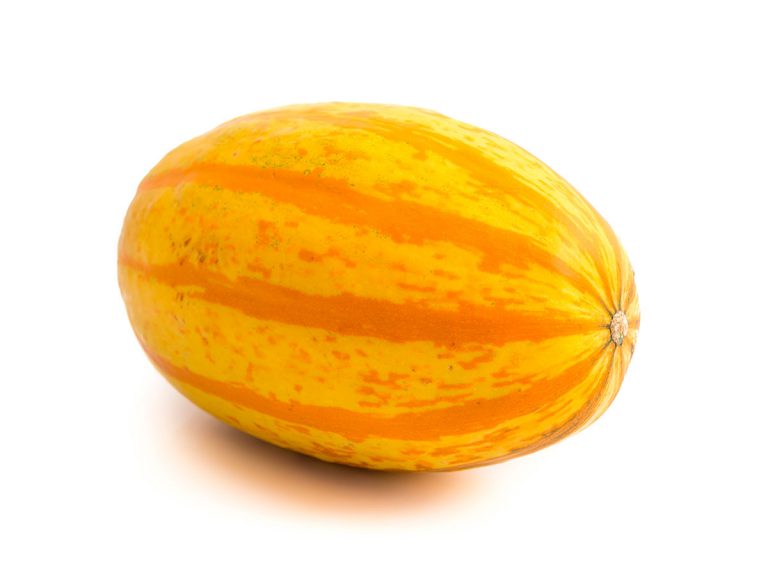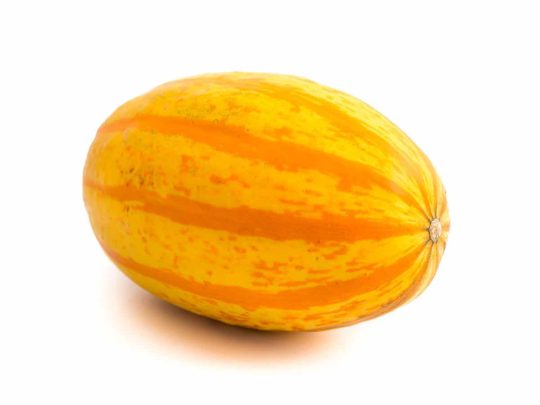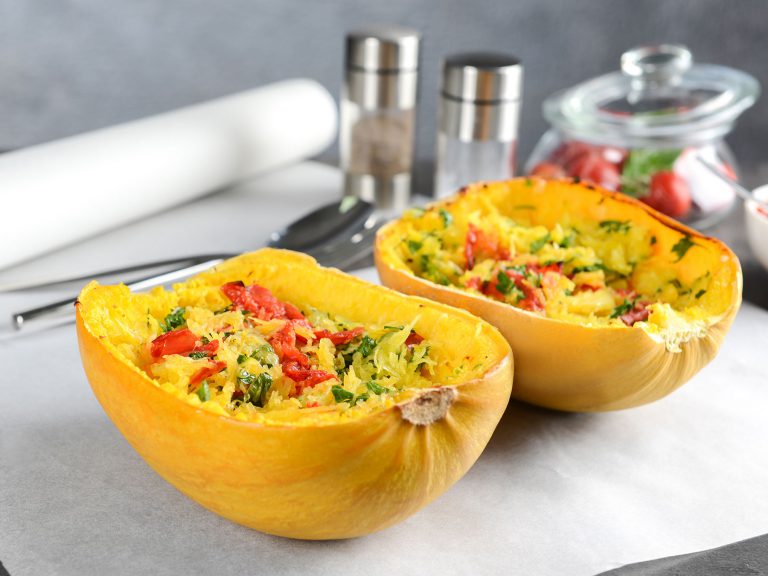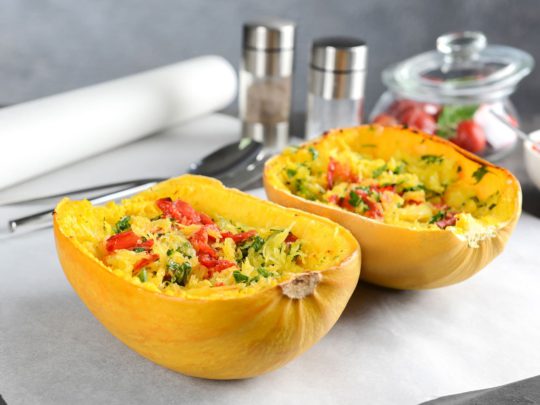 Spaghetti pumpkin – Fresh from Pfalzmarkt
Cultivation & harvest
Spaghetti squash is grown in the sunniest place possible, with nutrient-rich soil. Another important factor in the cultivation is the supply of water, here it is essential to avoid waterlogging.
Use
There are many ways to prepare spaghetti squash. Whether in the oven, pot or in the microwave. Once the pumpkin is cooked, the flesh can simply be removed with a fork and then be processed in many ways. The "pumpkin spaghetti" are often used in the kitchen as a pasta substitute. Whether with classic Bolognese, baked whole or even stuffed, the spaghetti squash makes a good taste as well as visually.
Storage
When the spaghetti squash is ripe, it can be stored for several months without any problems. The ripeness status can be checked by the woody stem or by the knock test. The sound of a ripe squash sounds hollow. The squash can then be stored in a dry place away from light and in an airy place. A spaghetti squash that has already been cut can be kept fresh wrapped in plastic wrap in the vegetable compartment of the refrigerator for up to three days.
Another storage option is freezing. For this option, the squash is blanched beforehand and frozen in small slices. In this way, it can be processed directly after thawing.