Romanesco broccoli is a special cultivated form of wild cabbage. Fresh romanesco broccoli is light green with dark green leaves that are tightly packed around the head. The vegetable tastes like a mixture of cauliflower and broccoli. The bright green florets taste mild and have a fine nutty aroma.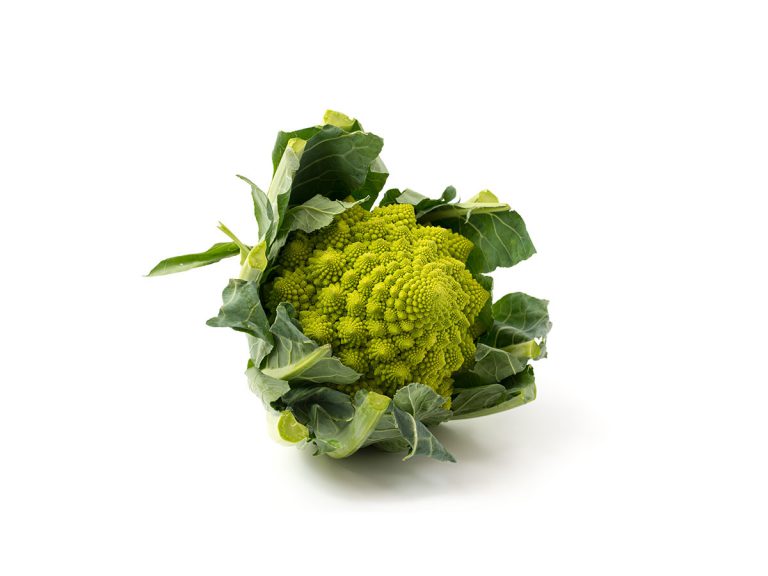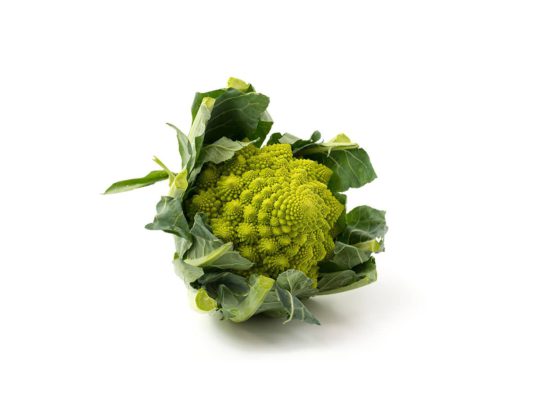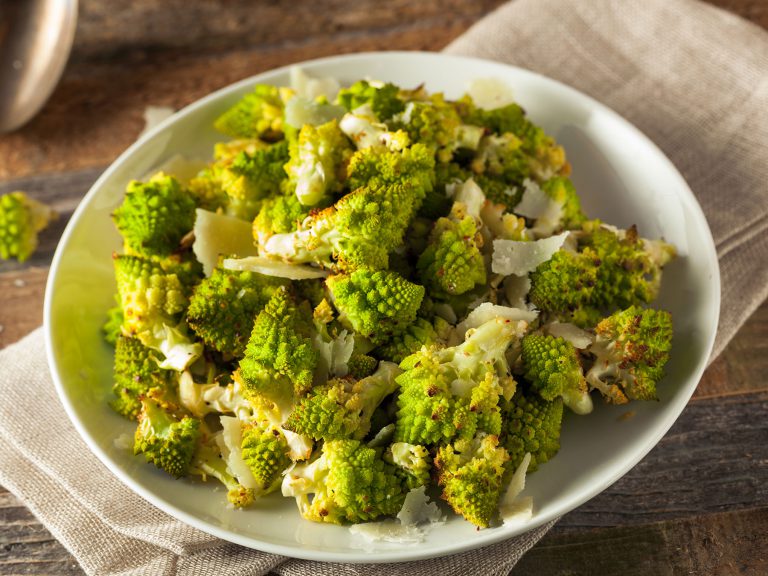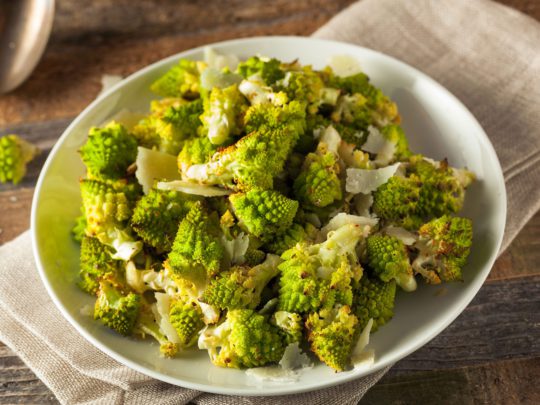 Romanesco broccoli – Fresh from Pfalzmarkt
Cultivation & harvest
The heat-loving cabbage plant is grown in sunny locations. In addition, the Romanesco feels very comfortable in loamy, deep soils with good water storage capacity. Optimally, the soil also has a high lime content.
Use
When cooked, the vegetable is especially well suited for soups, bakes or as a side dish. Raw it is good for salads, ideally together with cauliflower.
Storage
Romanesco broccoli keeps for two to three days in the fridge. However, it tastes best fresh.