This root vegetable is similar in appearance to the parsnip. Parsley root is white and conical. It is available in different lengths and thicknesses. It is not the root of conventional parsley, but rather a separate subspecies and key ingredient in soup greens. Parsley root has a powerful parsley-like flavour and therefore tastes stronger than parsley.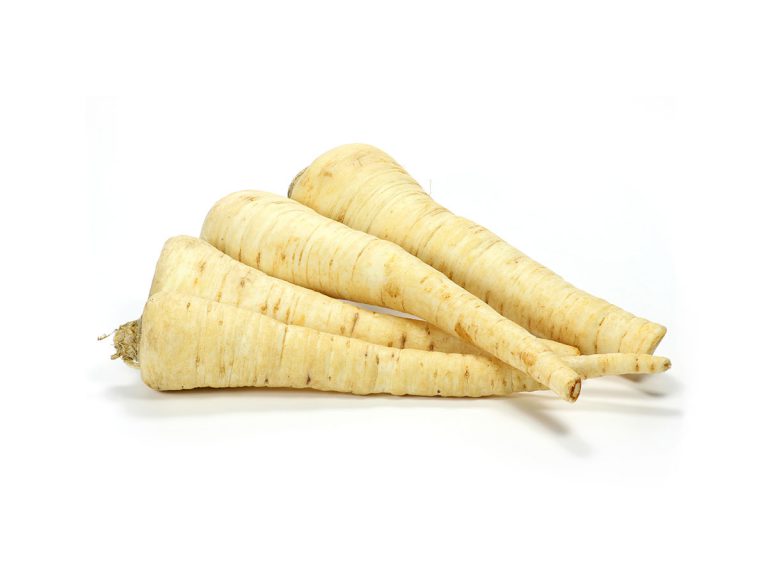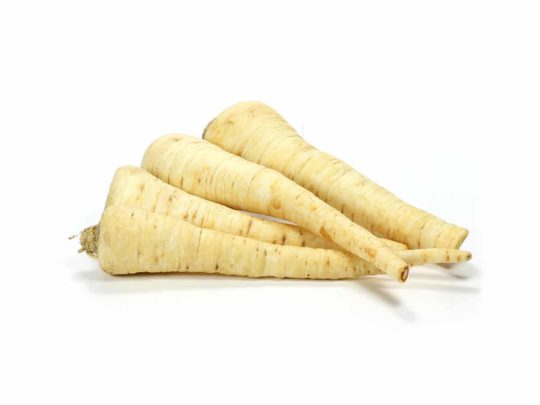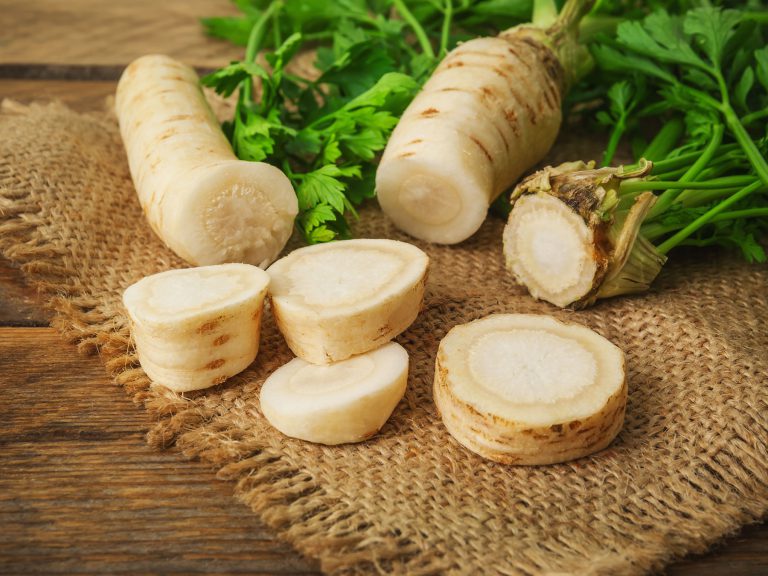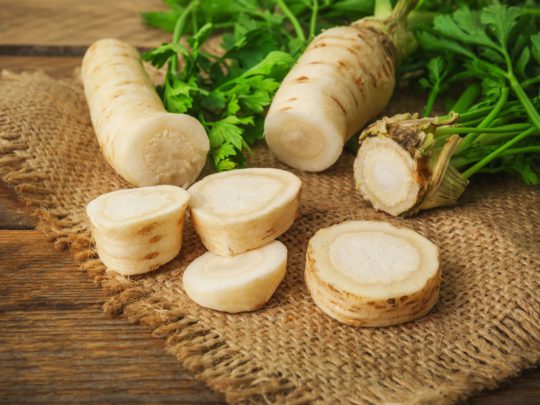 Parsley root – Fresh from Pfalzmarkt
Cultivation & harvest
Parsley root is mainly grown in warm and sunny locations. Other growing conditions include a deep, humus-rich soil. It is also important that the soil is not too moist.
Use
Before preparation, the roots should be thinly peeled. Parsley root lends an aromatic note to soups but can also be enjoyed fried or steamed as well as puréed. Grated raw, parsley root can be used as an ingredient in salads.
Storage
Parsley root stays fresh in the crisper drawer of the fridge for up to two weeks.