The ornamental pumpkin mix consists of colourful ornamental pumpkins that can be used as decoration. The mix contains varieties such as Autumn Wing and Mini Red Turban.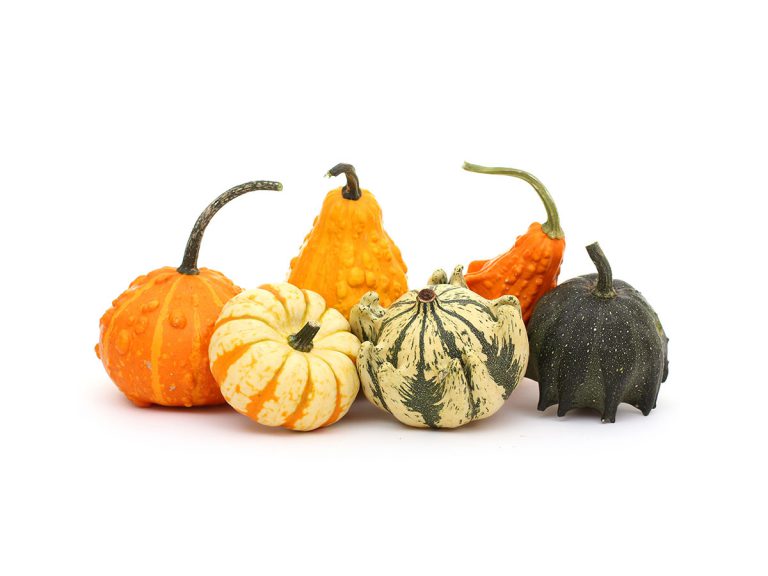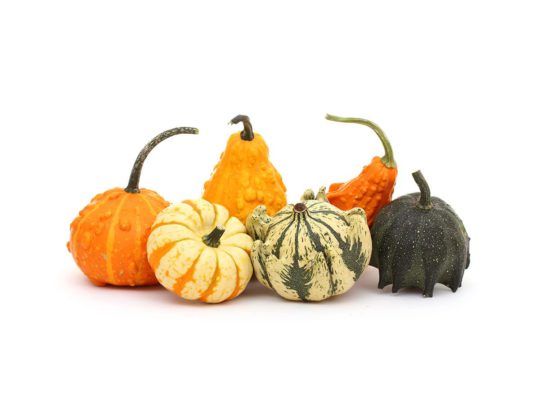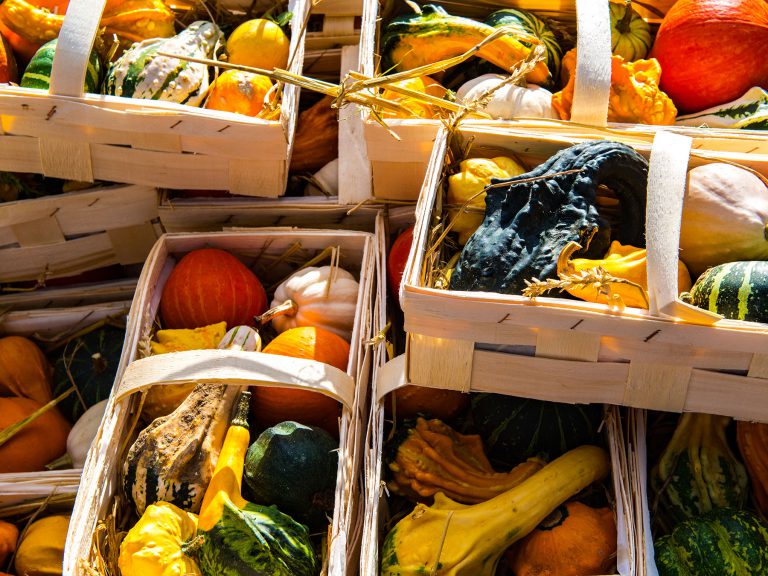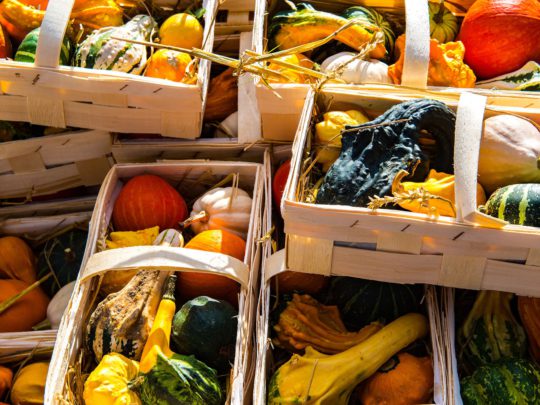 Ornamental pumpkin mix – Fresh from Pfalzmarkt
Cultivation & harvest
The heavy growers prefer sunny, sheltered locations for cultivation as well as humus-rich, evenly moist soils. Whether the ornamental pumpkins are ready for harvesting can be seen from the stem. If this is hard and dry, the pumpkins can be harvested.
Use
The pure ornamental pumpkins, which are used in this mix are not suitable for consumption.
They are used purely for decorative purposes. Thus, they give a beautiful autumnal atmosphere to any room.
Storage
If the decorative pumpkins are not used directly as decoration after purchase, they can first be stored in the dry cellar, protected from light, hanging. In addition, various tips circulate on the Internet to make the decorative pumpkins durable with hairspray or beeswax.