Only the root of the horseradish is used, it has an extremely hot flavour.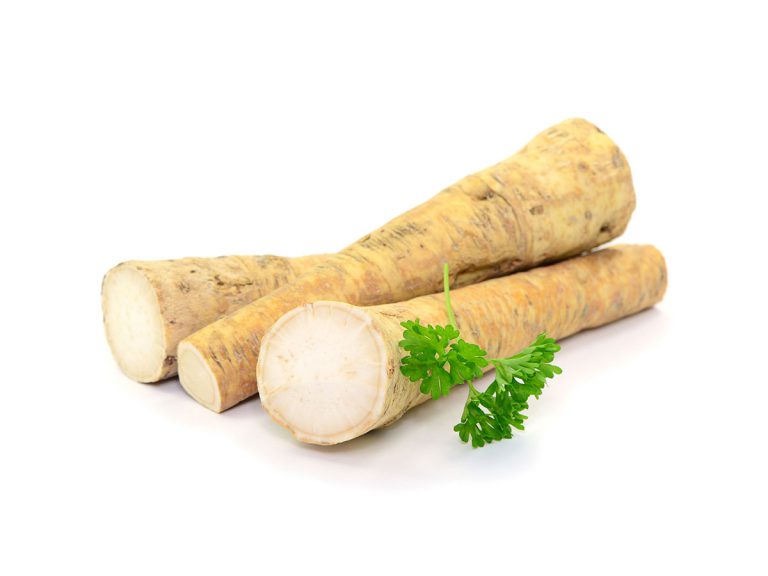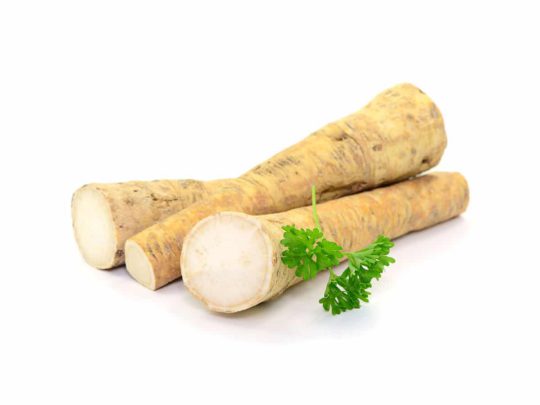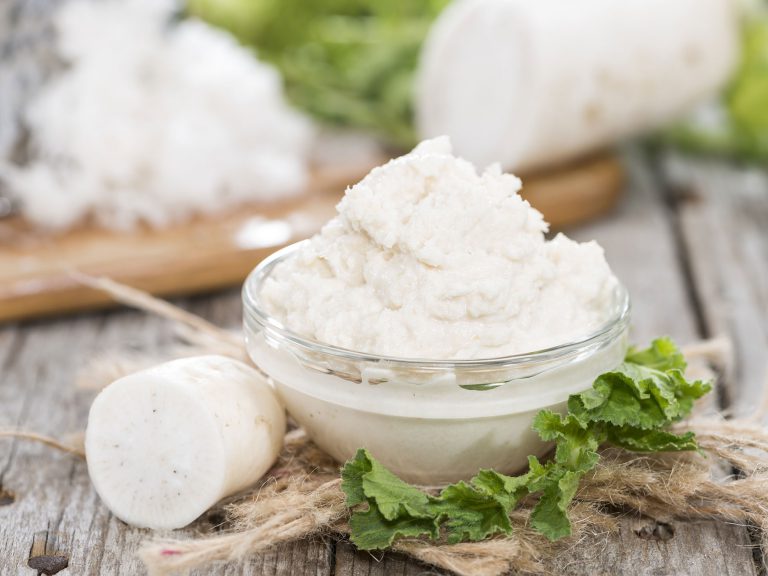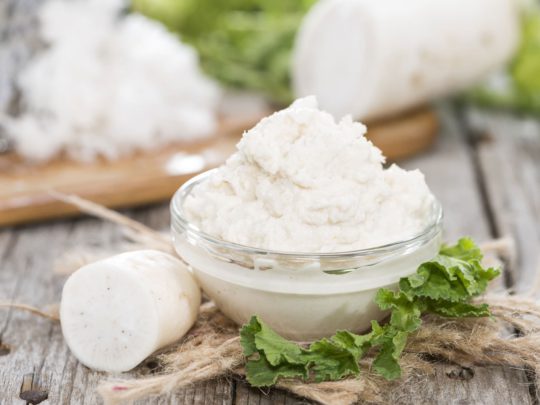 Horseradish – Fresh from Pfalzmarkt
Cultivation & harvest
Horseradish is quite unpretentious in terms of site selection. Thus, the plants thrive even in semi-shady places. A deep, humus-rich soil achieves roots that are rich in flavor.
Use
Horseradish not only gives meat and fish dishes a unique aroma, it is also very well suited for making sauces or dips. There are many dishes that only unfold their full flavour with the addition of horseradish. The root vegetable is a very good accompaniment to fish and meat dishes. Horseradish is also increasingly used for preparing tasty soups.
Storage
Only peel as much of the root as you need Leftovers can be kept in the fridge and even stay fresh for several weeks. Fresh horseradish roots are virtually odourless and their typical spiciness only comes out once they are peeled and grated.