The bulb-shaped root is yellowish-white, greenish or brownish and has white flesh.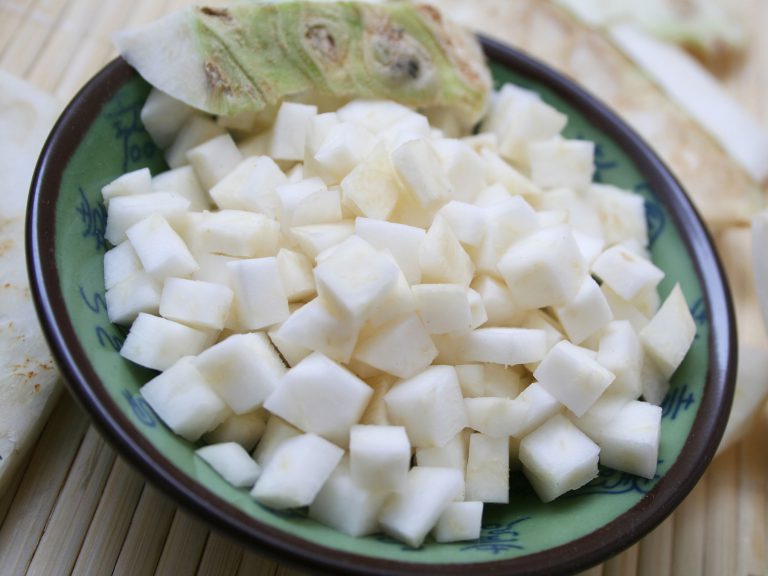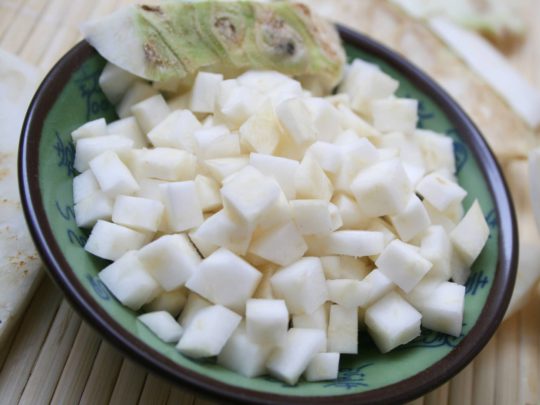 Celeriac – Fresh from Pfalzmarkt
Use
Celeriac is often sold together with carrots, leek, parsley and sometimes parsley root as soup greens and tastes aromatic and fresh. Celeriac can be used raw in salads. When cooked, it tastes very good in soups or mixed vegetable side dishes. The vegetable can also be breaded and fried.
Storage
Celeriac should be firm and dry. It keeps for up to 14 days in the fridge.