The Butternut is a squash that resembles an elongated pear. The flesh is light orange, buttery and slightly nutty.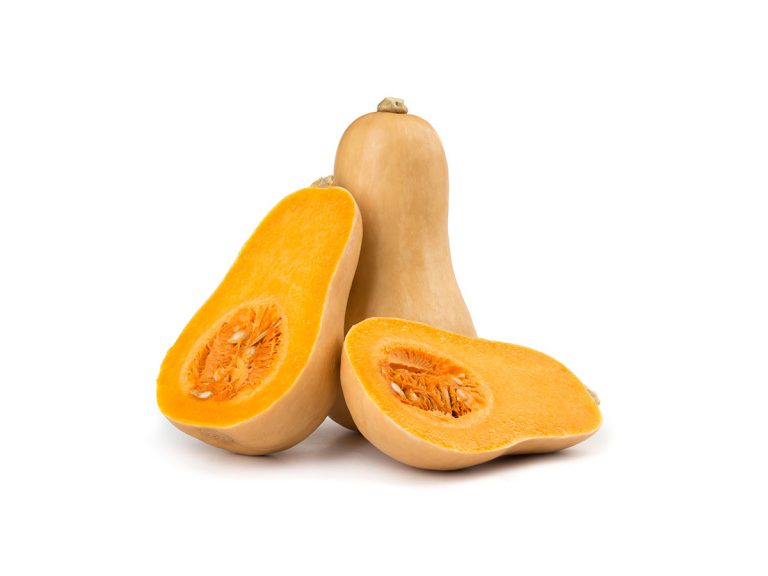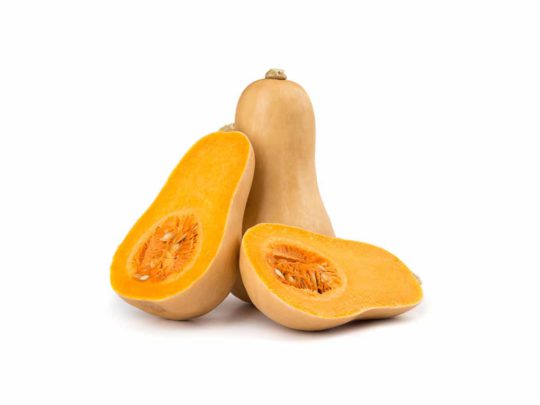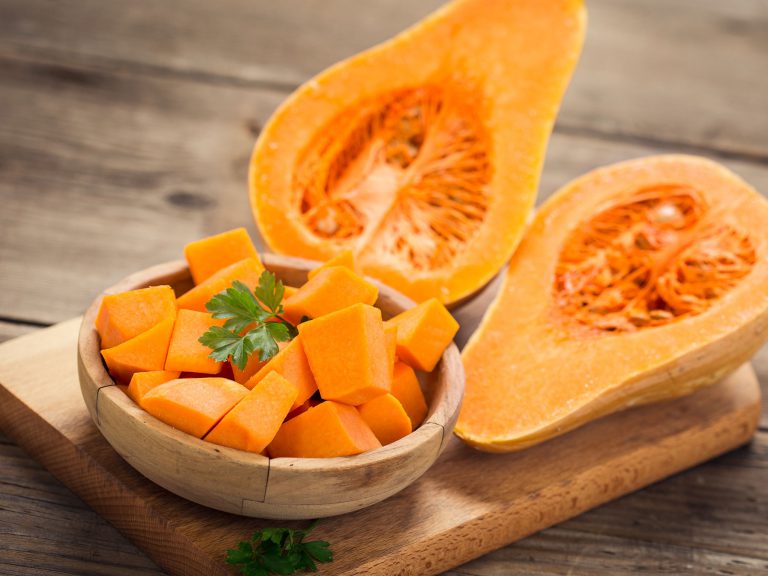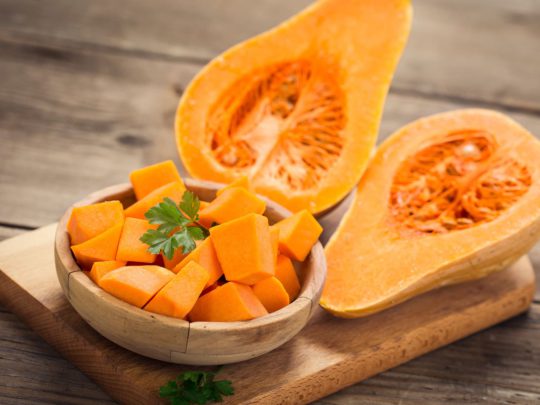 Butternut squash – Fresh from Pfalzmarkt
Cultivation & harvest
Butternut squash especially needs heat and a sunny location to grow. Nutrient-rich soil serves an optimal fruit development. Waterlogging should be avoided in any case. The pumpkin is harvested from July to November.
Use
Due to the high amount of pulp and the small number of seeds, the butternut squash is very productive. In the kitchen it is often used for tasty pumpkin soups or curry.
Storage
The butternut squash can be stored with intact skin including stem and as airy as possible for several months. Recommended for this is a net in which the pumpkin can be hung. Another option is to freeze the butternut squash. Peeled and cut into small pieces, it can be stored in the freezer for up to 1 year.