Fennel is becoming increasingly popular. The plant consists of a pale bulb with green leaf stalks.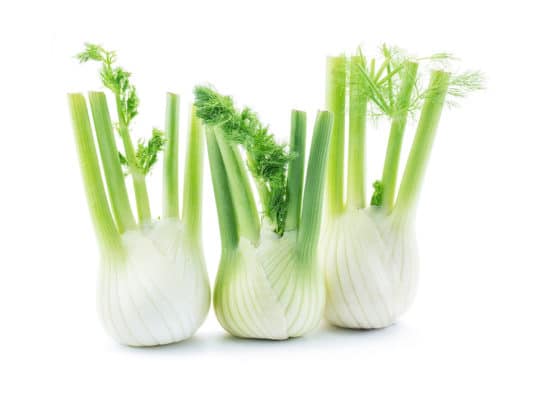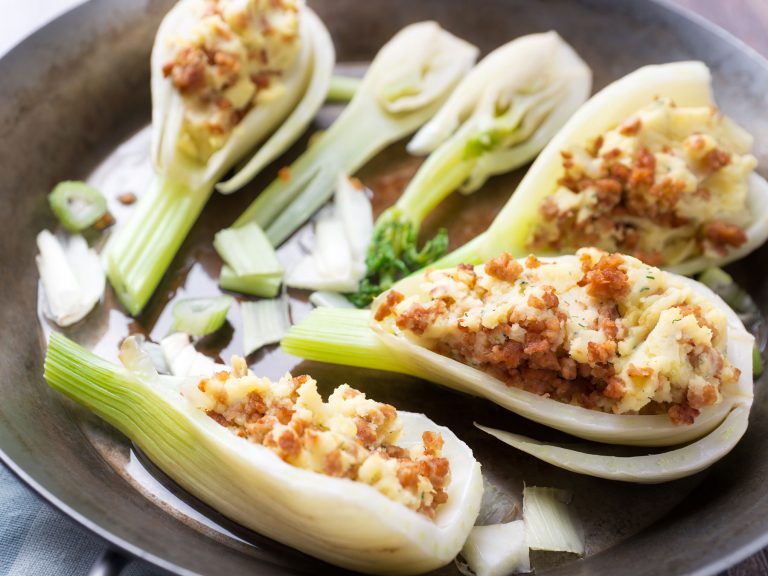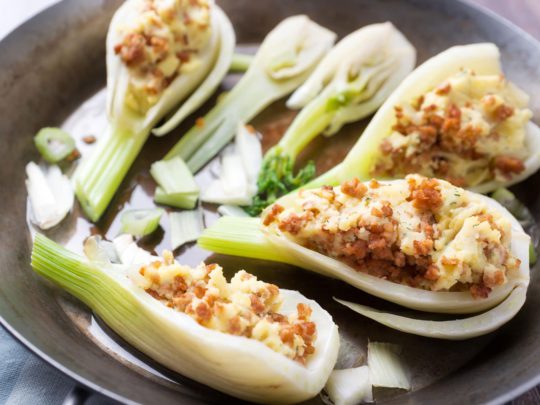 Fennel – Fresh from Pfalzmarkt
Cultivation & harvest
A sunny and dry location provides the optimal growing conditions for fennel. The soil, preferably loamy, should also be nutrient-rich, humus and well-drained.
Use
Fennel can be eaten raw in salads as well as boiled, roasted, baked and braised. For bakes, we recommend blanching the fennel for about 10 minutes beforehand.
Storage
The bulb can be stored in the crisper drawer of the fridge for around ten days. Fresh fennel is hard with a white sheen. The leaves should be dark green. This indicates how fresh it is.