Ginger is the gnarly root of a perennial plant. The root vegetable has a cane-like appearance.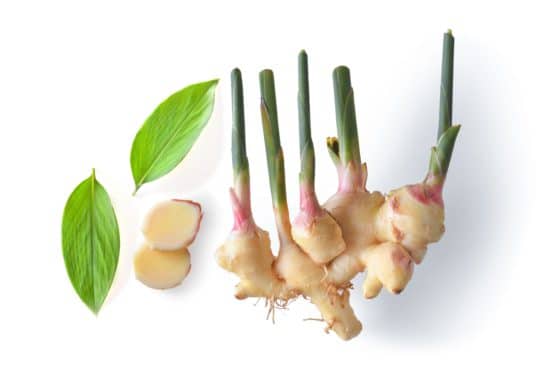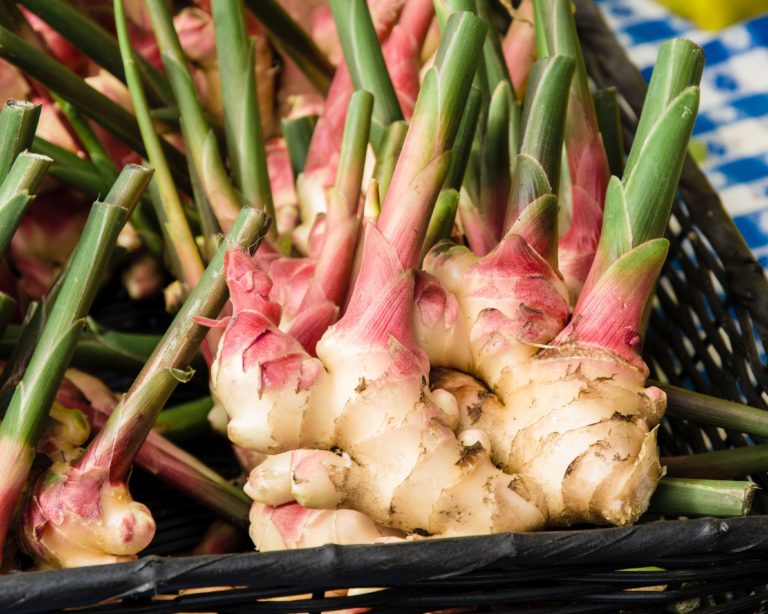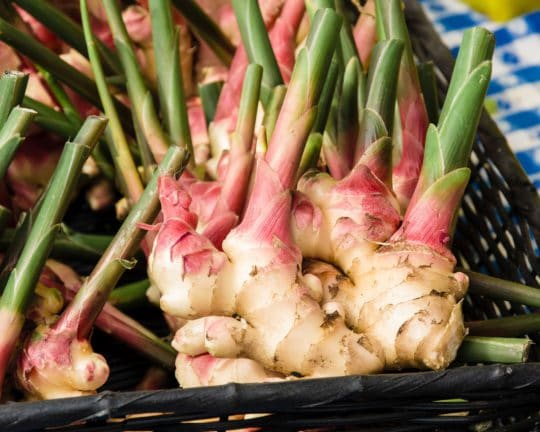 Ginger – Fresh from Pfalzmarkt
Cultivation & harvest
Ginger particularly loves a lot of light and heat. For this reason, the cultivation is carried out in a greenhouse as protected from the wind as possible, under warm and humid climatic conditions.
Use
Ginger can be used to flavour a wide range of dishes. Ginger root not only works well with soups and vegetables, but also pairs wonderfully with fish and meat dishes. Plus, ginger also lends an aromatic note to sweet dishes such as creams, fruit salads, biscuits or cakes. Ginger tastes best when fresh. The stem of fresh baby ginger can even be used to give an intense flavour to drinks and sauces.
Storage
Ideally, ginger is kept fresh in a cool and dark place. For this purpose, the tubers can be wrapped in a damp kitchen towel and stored in a fresh-keeping bag in the vegetable compartment of the refrigerator. Ginger can be stored in this way for up to three weeks. If a longer storage period is desired, ginger can also be frozen and defrosted as needed. It is also possible to dry ginger for storage.